Why Al Pacino Returns for Hunters Season 2, Creator Explains
EXCLUSIVE: Hunters creator David Weir explains why Al Pacino is returning, and what inspired him to explore his origin story in the final season.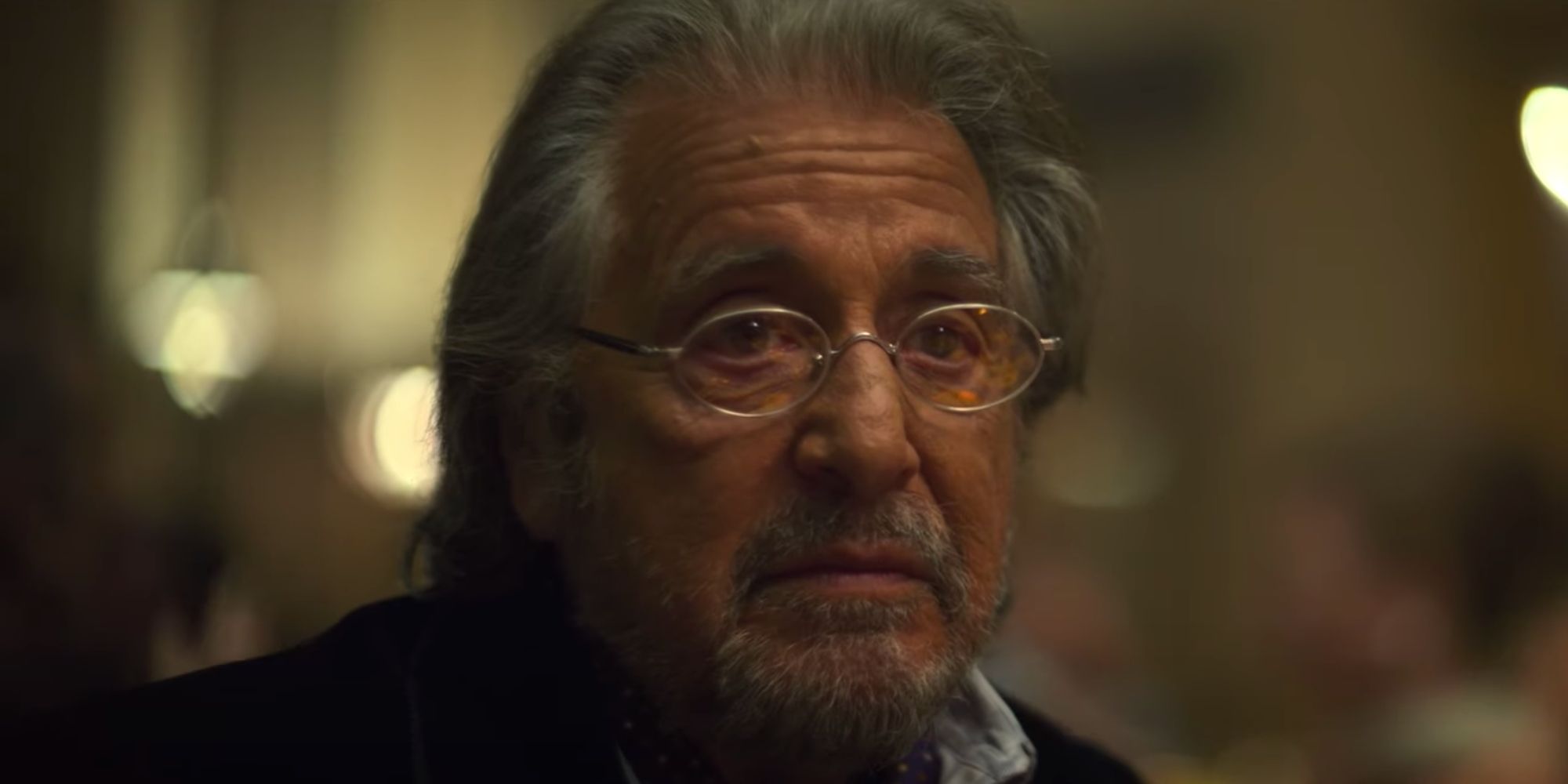 The Hunter creator David Weir reveals what inspired Al Pacino to return for the final season, and why he wanted to explore the origins of Pacino's The Wolf and The Hunter. The first season of The Hunters introduced Meyer Offerman (Pacino), a Holocaust survivor who led an eclectic group of Nazi hunters, many of whom escaped the Holocaust, and a Vietnam Veteran and a new recruit, Jonah Heidelbaum (Logan Lerman). In season one, Jonah and Meyer bond as Jonah discovers that Meyer is his grandfather and falls in love with his grandmother while the two were tortured in a concentration camp. However, when Jonah learns the truth -- that Meyer is actually the Nazi scientist who tortured his family in the concentration camps, William Zuckers, aka Wolf -- he kills him to avenge both of his grandparents.
In an exclusive interview with Screen Rant, Weil reveals why he brought Pacino back after Wolf's shocking death in the season 1 finale. He shared how he and Pacino agreed that there was more to be unearthed in the character, which inspired The Hunter to work through the wolf origin story. He also teases how the secret of the wolf's past will play out with Jonah and The Hunters in season two.
David Weil: Al Pacino. Two words, Al Pacino. The dream of working with him is greater than anything, and the gift of being able to [makes me] feel so honestly, very lucky. It's very a pinch me moment, every day, getting to work with him. At the end of season one, he and I had many conversations. I think we both just felt there was unfinished business with this character, and we had such a wonderful time collaborating and exploring creatively together that we in tandem decided to do so again in season two. We concocted this origin story for the Hunters by way of Meyer and to mine the secrets and depths and dimensions within him, and to allow those secrets in the past to collide with Jonah and his story in 1979.
How The Wolfe's Backstory Will Play Into Hunters Season 2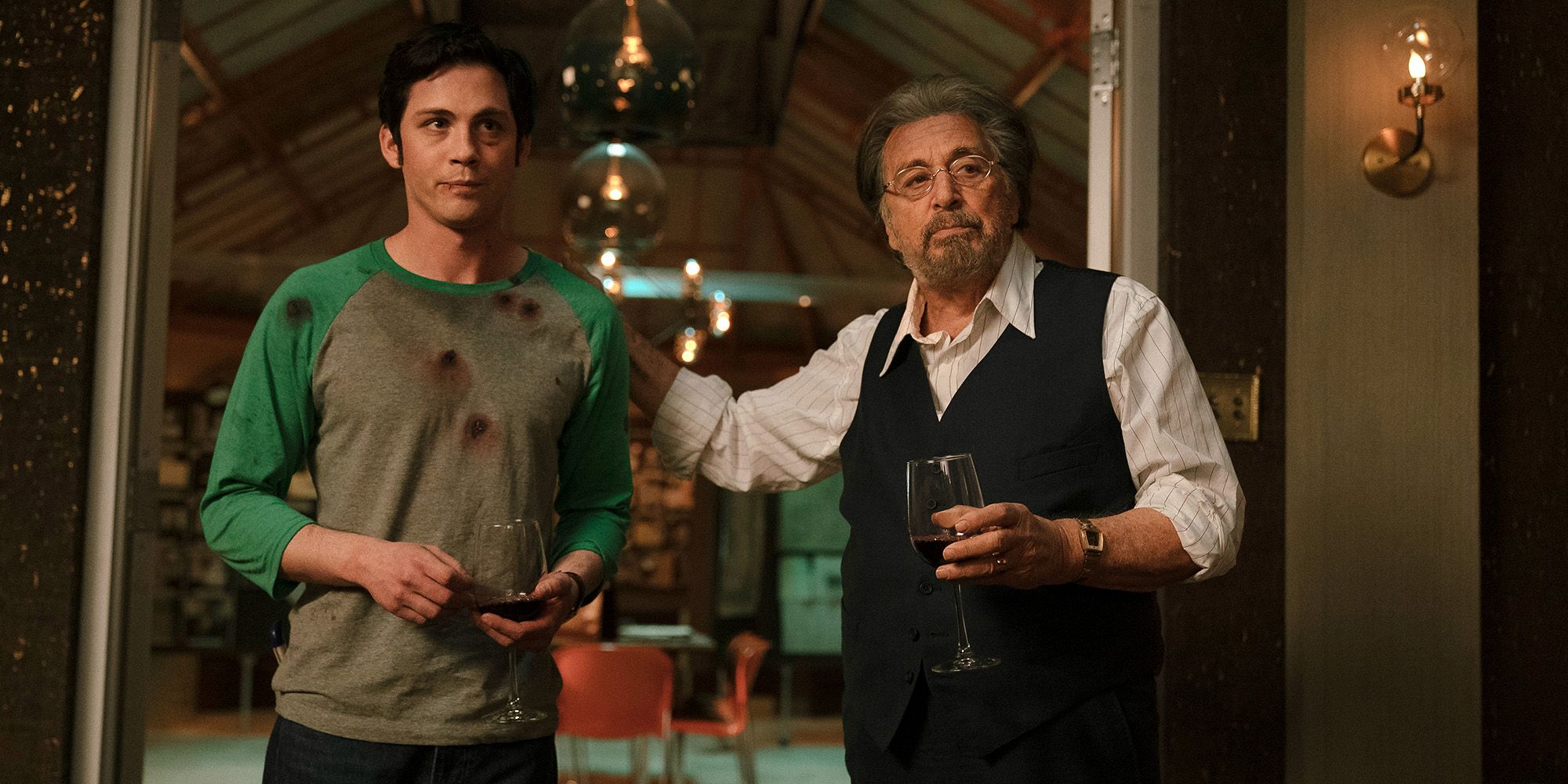 In a shocking twist that changes everything for Jonah and Hunter, they are brought together by the fake Meyer in their quest to bring justice to escaped Nazis after WWII. While Wolf's death appears to be the end of his story, Pacino will reprise his role for the final season. This new discovery will be particularly interesting as Weil explores the origins of hunter teams and how wolves keep teams together. Weil will be able to get close to the wolf from his true perspective, with the Nazis willing to do anything to hide his identity.
Season 1 revealed some fragments of the Hunters' past, but the focus was mostly on Meyer, Jonah's grandmother Ruth Heidelbaum, and Jonah. Now that the truth is out, more of Wolf's past can be explored, including the extent to which he kept his secrets hidden. Will's continued excitement about working with Pacino shows how passionate the creators and cast are about this story. Exploring each hunter through wolves brings a different dimension to him and each hunter and their relationship, which is Built on terrible lies.
The Hunter season 1 finale raises some questions beyond the wolf's betrayal. The season 1 finale revealed that the wolves weren't the only Nazis still in hiding; Nazi Party leader Adolf Hitler also escaped. In the final season, the Hunters will band together on their most dangerous mission yet: to find Adolf Hitler and put an end to the Nazi regime's plot to power. The wolf's secret will continue to play out in the final season of The Hunters, which could tie into their hunt for Hitler, as Jonah takes on a leading role after killing the wolf.