The Sounds' Most Shocking Knockouts of 2022
After a season of talented artists competing against each other, season 22 of The Voice has announced the winner. Some eliminations took the audience by surprise.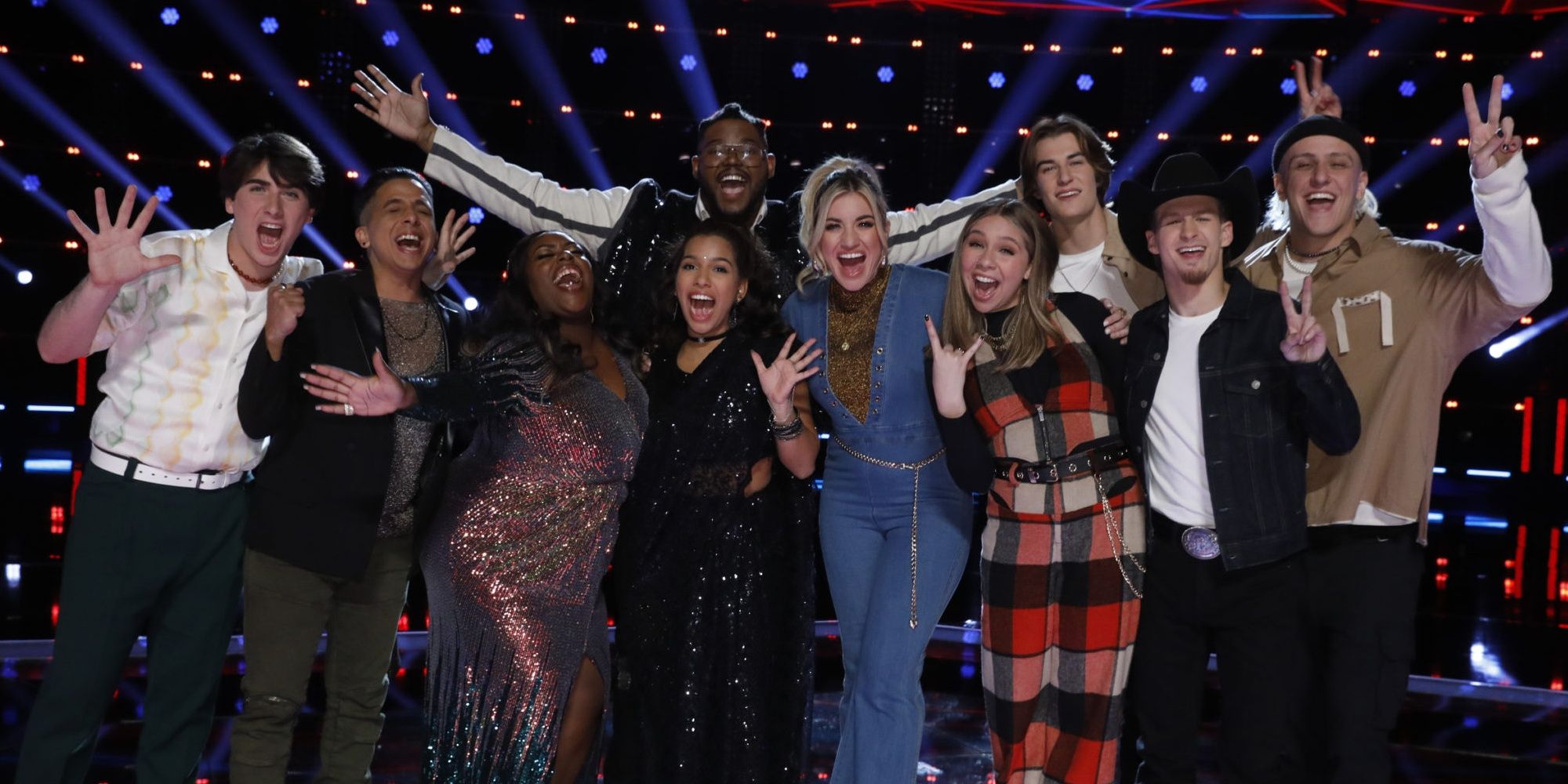 Viewers had a hard time picking a finalist for season 22 of The Voice with such a great cast and several surprise eliminations. Blake Shelton, Gwen Stefani, John Legend and Camila Cabello all have a strong team this season and the performer is just 17 years old. While the Blacks ended up clinching the title after Bryce Leatherwood's win this season, some fans hoped for a different top-five finish in the final.
The Voice season 22 kicks off with a blind cast, bringing back elements that fans love. Considering her talented roster, it came as a shock to many viewers that no one from Team Gwen made the top 5. Finale was Bodie Kuljian, Brayden Lape and Bryce Leatherwood from Team Blake, Morgan Myles from Team Camila and Omar Jose Cardon from Team Legend. Despite several exciting performances at the finale, viewers were still disappointed that some contestants were eliminated before the big night.
Justin Aaron
Although The Voice was a singing competition, many viewers criticized it as more of a popularity contest. In the past, players seemed to be judged primarily by the teams they were on rather than their skills as artists. Since his blind, Justin from Team Gwen has been one to watch, thanks to the smooth vocals that viewers love to hear every week. He started his journey by singing John Legend's "Glory," and Gwen was the only one turning her chair. He has received a lot of praise on The Voice's YouTube channel.
Fans loved his rendition of Twin Campbell's "Can We Talk" in the knockout round. However, he was eventually eliminated in the top eight. The audience was surprised that he didn't make it to the final after his final performance, which left Gwen in tears.
Parijita Bastola
The 17-year-old from Maryland turned all four judges on her when she sang Labrinth's "Jealous," and her audition went viral on The Voice's YouTube. She made history by becoming the first Nepalese-American to audition for The Voice and join Team Legend. Many fans were outraged that she was eliminated in the top 8 along with Justin and Kim Cruise, thinking she had what it takes to win it all. Parijita wowed fans with her rendition of Adele's "Make You Feel My Love" so beautifully, but she was sent home anyway.
Kique Gomez
At 18, Kique One of the youngest contestants on season 22, he has a powerful voice. Ever since he sang Sean Kingston's "Beautiful Girls" in a blind test, fans have fallen in love with his unique ability to incorporate his own style into well-known songs. The Miami native was the frontrunner, especially after his viral audition on The Voice's YouTube, OutKast performed "Hey Ya." Kique made it into the top 10 before Instant Save's unfortunate elimination while testing positive for COVID-19. While The Voice fans were disappointed that he didn't take it any further, Kique got a sweet send-off, especially from his trainer, Gwen.