The Flash Season 9 Will Feature The Flash, Bloodlines, and Diggle
The Flash season 9 will feature several familiar fan favorites in its final season, including Kid Flash, Bloodwork and the Arrowverse's Diggle.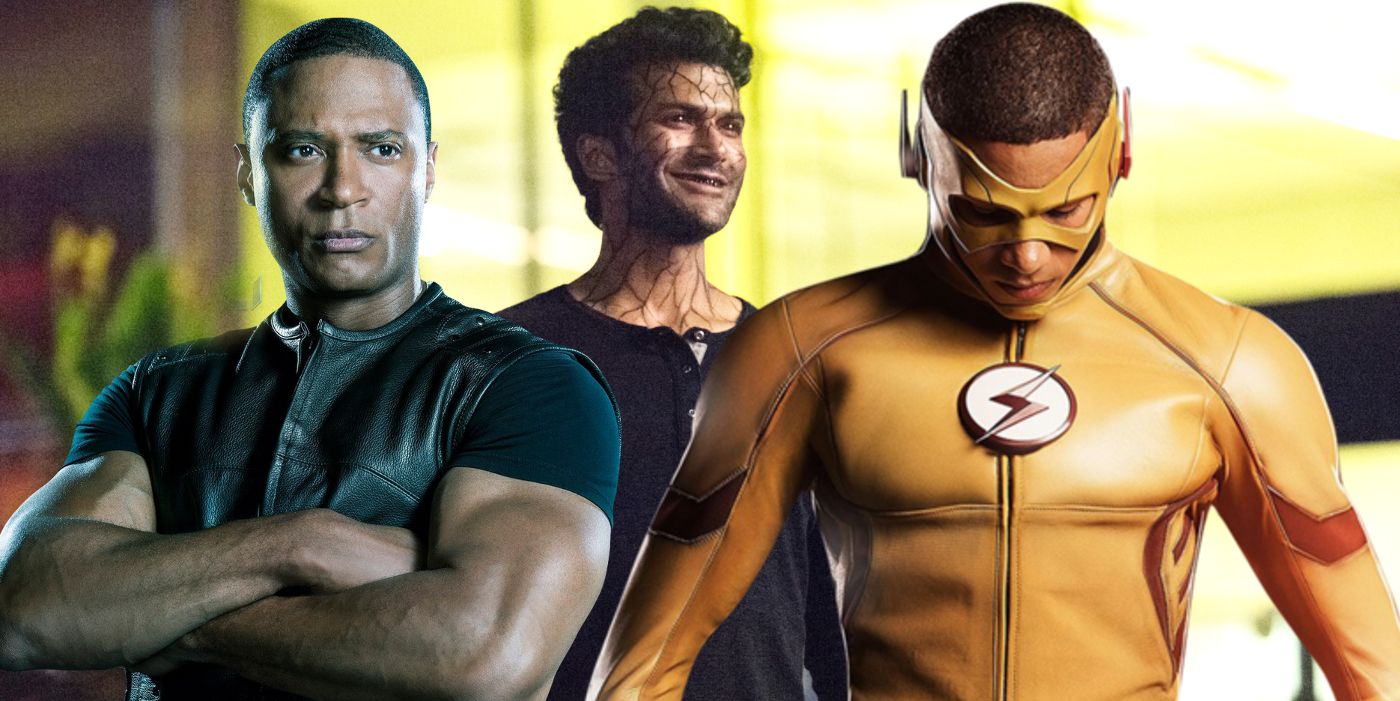 Season 9 of The Flash will feature several familiar fan favorites from the series, including Kid Flash, Bloodwork, and Diggle. The Arrowverse is preparing to say goodbye to what is the longest-running series in the entire franchise. After playing Barry Allen for nearly a decade, Grant Gustin reprises his role as the Scarlet Speedster for another season. The Flash will return for a shortened final season with just 13 episodes, making it the shortest episode of the entire show. The series will be the last Earth-Prime show in the Arrowverse series.
With less than two months to go before its season 9 premiere, The Flash season 9 is gearing up for its spectacular finale. The CW has announced that not one, but three fan-favorite characters from last season will be returning. Keiynan Lonsdale (Kid Flash), David Ramsey (John Diggle) and Sendhil Ramamurthy (Bloodwork) will appear in Episode 9 of Season 9 of The Flash. Wally West was last seen in The Flash season 7, and Diggle appeared in the previous season. Bloodwork's return was teased in the Earth-Prime tie-in comic book earlier this year. Showrunner Eric Wallace's return to each character reads as follows:
DAVID RAMSEY as John Diggle aka Spartan: "As one of the legacy Arrowverse characters who helped start it all, John Diggle holds a special place in our hearts, as well as the fans. Plus, the commanding presence and commitment to excellence actor/director David Ramsey brings to the screen each-and every time is truly inspiring. So, of course, it was a no-brainer to have Diggle join Team Flash in our final season! So, get ready for a very emotional reunion as John Diggle aka Spartan helps protect Central City alongside Team Flash one, last time." KEIYNAN LONSDALE as Wally West aka Kid Flash: "We're so happy to reunite with the incredibly talented Keiynan Lonsdale as a part of The Flash's final season. Because Kid Flash isn't just another speedster—he's a beloved part of our Team Flash family. So as soon as we knew he was coming back, we set out to create a special and heartfelt story for his return. The result is a brilliant performance from Keiynan that showcases a side of Wally West you've never seen before." SENDHIL RAMAMURTHY as Ramsey Rosso aka Bloodwork: "Ever since Sendhil turned in such a brilliantly haunting and unforgettable performance as the tortured Ramsey Rosso in Season Six, we've been looking for a way to bring him back. We also knew we wanted to have Ramsey play a part in Flash's final race. Fortunately, everything came together and now the villainous Bloodwork's return will set into motion one of the Flash's wildest and most emotional adventures yet."
Who Else Is Returning In The Flash Season 9
Beyond Kid Flash, Several other characters, including Bloodwork and Diggle, will return, but will make their debut in The Flash season 9. Supergirl Dreamer, played by Nicole Maines, will reprise her role as a DC heroine in The Flash's final season. This will be her first appearance in an Arrowverse TV series. Andy Mientus and Damion Poitier return as Pied Piper and Goldface respectively, as seen in the Flash trailer.
Batwoman star Javicia Leslie will also return for The Flash season 9 after participating in the Doomsday event last season. Leslie will reprise her role as Ryan Wilder, but will also play an alternate version of her Batman character. Although The CW only refers to her as a "mysterious figure," Leslie will play a new version of DC's foe, the Red Reaper. Leslie can be seen donning the suit for the supervillain via on-set photos and video. Presumably, she'll be one of the first new big villains in the final season.
It remains to be seen whether other familiar characters will return for The Flash season 9. But given how important The Flash's ending is to the Arrowverse, it won't be surprising to hear from other returning players in the coming months. many people still want steph Amell's Oliver Queen will be seen one last time before The Flash ends. As filming for The Flash's series finale draws closer, time will tell if Amer will actually return as his beloved Arrow character. While there isn't much word yet on Episode 9, it will be directed by The Flash's Danielle Panabaker, who plays Caitlin Snow. With season 9 of The Flash approaching its final season premiere date, expect a new trailer to arrive sooner rather than later.
More: Will the Godspeed-Zoom partnership end up in The Flash season 9?