Meet the Queens Who Competed in Season 15 of RuPaul's Drag Race
The highly anticipated cast for season 15 of RuPaul's Drag Race has finally been revealed. Meet 16 new queens vying for the crown.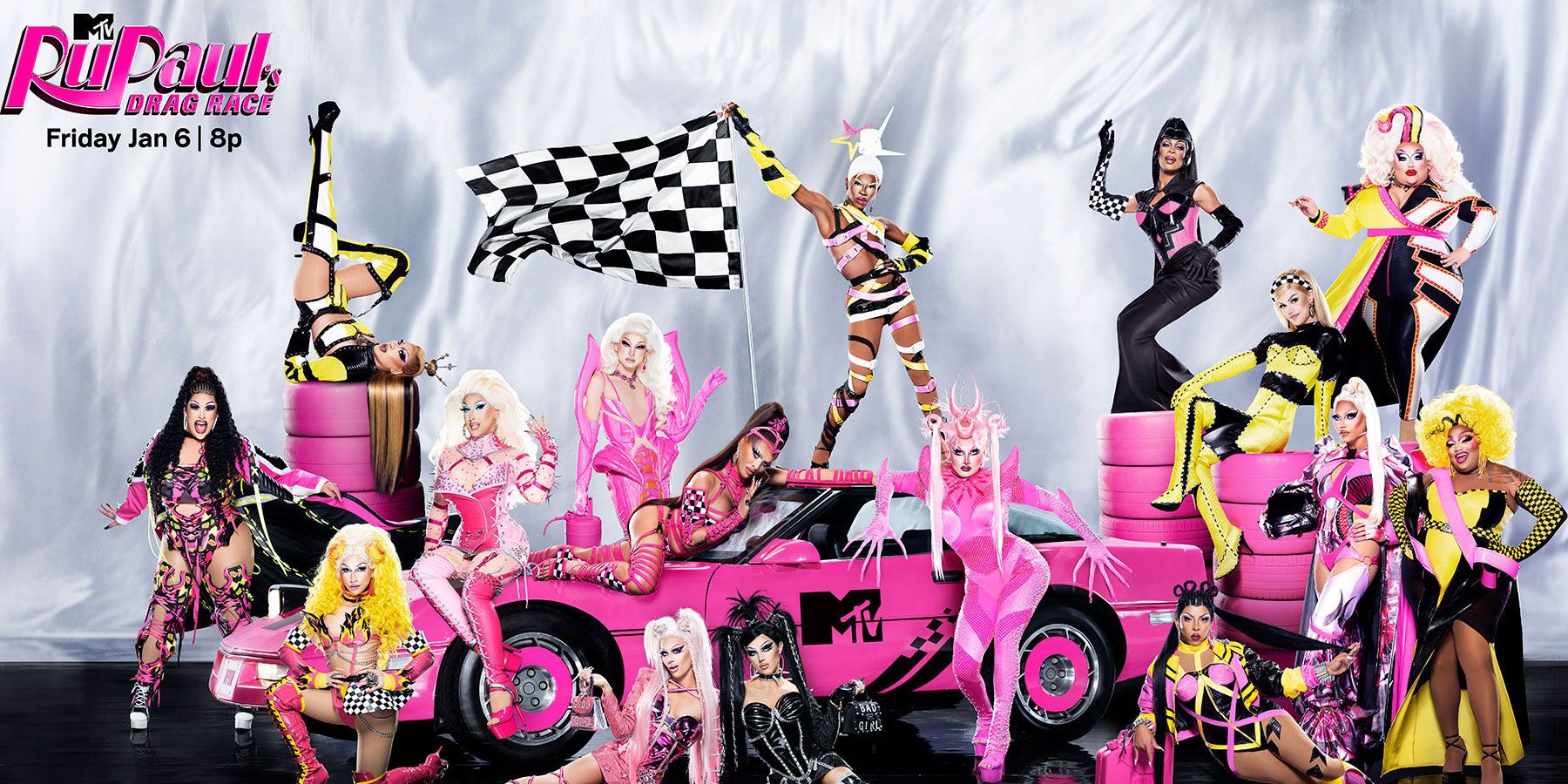 The moment RuPaul's Drag Race fans have been waiting for is finally here, as the show has officially revealed the next batch of queens competing to become America's next Drag Superstar. Season 15 of RuPaul's Drag Race is highly anticipated, following on from the critically acclaimed and highly rated season of the previous season. Last season included five transgender queens, the most of any other season. With the Drag Race machine constantly pumping out seasons left and right, fans can expect RuPaul's Drag Race season 15 to be the one in the books.
With the new season of RuPaul's Drag Race comes a new channel. The series will move from VH1 to MTV when it premieres on Jan. 6, marking the second time the show has switched channels since it originally aired on Logo. This time around, the show has its largest cast ever, with 16 queens vying for the crown, including the series' first twins. The official "RuVeal" is a dream come true as the contenders don a racing-inspired look with neon lights. It was also announced that pop icon Ariana Grande will serve as a guest judge for the premiere.
The Queens Have Arrived for RuPaul's Drag Race Season 15
The list of contestants is Sasha Colby, Drag mother to RuPaul's Drag Race season 14 Kerri Colby, a transgender woman of Hawaiian descent and the sixth former Miss Continental to compete in the series. Sugar and Spice, the series' first twin contestants, hail from Hollywood, via Long Island, New York, and have become an internet sensation, mostly on TikTok. This season's New York City queens include Jax and Marcia Marcia, while Luxx Noir London hails from East Orange, New Jersey. Robin Fierce, Loosey LaDuca and Amethyst are all from Connecticut and are the first players in franchise history to do so. Malaysia Babydoll Foxx from Miami, FL is the drag daughter of RuPaul's Drag Race season 4's Lashauwn Beyond, while Irene Dubois from Seattle, Washington is the drag sister of Drag Race season 14 finalist Bosco.
RuPaul's Drag Race Queens Come From All Over The Country
Aura Mayari, a Filipino-American drag queen from Nashville, Tennessee, cited the Manila Luzon island of Drag Race Season 3 as her inspiration for starting drag. Anetra, from Las Vegas, Nevada, claims she got her drag name from an exotic dancer she knew. Isabel Brooks, a mistress from Houston, Texas, said her drag name was a play on her male name Israel, In addition to her cross-dressing mother's last name, "mistress" was added. Also in the cast are Salina EsTitties of Los Angeles, California, named after the late Selena Quintanilla, and Princess Poppy of San Francisco, California. She chose her name because she wanted the initials "PP".
As season 15 of RuPaul's Drag Race begins gearing up for its premiere, fans eagerly await the arrival of 16 new queens on their TV screens for an unforgettable season. There are countless jokes about Drag Race's often surprising twists, from nobody going home to half the cast only leaving them back and the audience playing ball. With a new channel, the show's largest cast ever, and Ariana Grande as a premiere guest judge, fans are more excited than ever for the new season.
More: Why RPDR Contestants Don't Need to Win to Be Stars