Hunter x Hunter's Kurapika returns...just as the series goes on hiatus
After more than three years, Kurapika is finally back on the pages of Hunter x Hunter, but fans will have to wait to see more.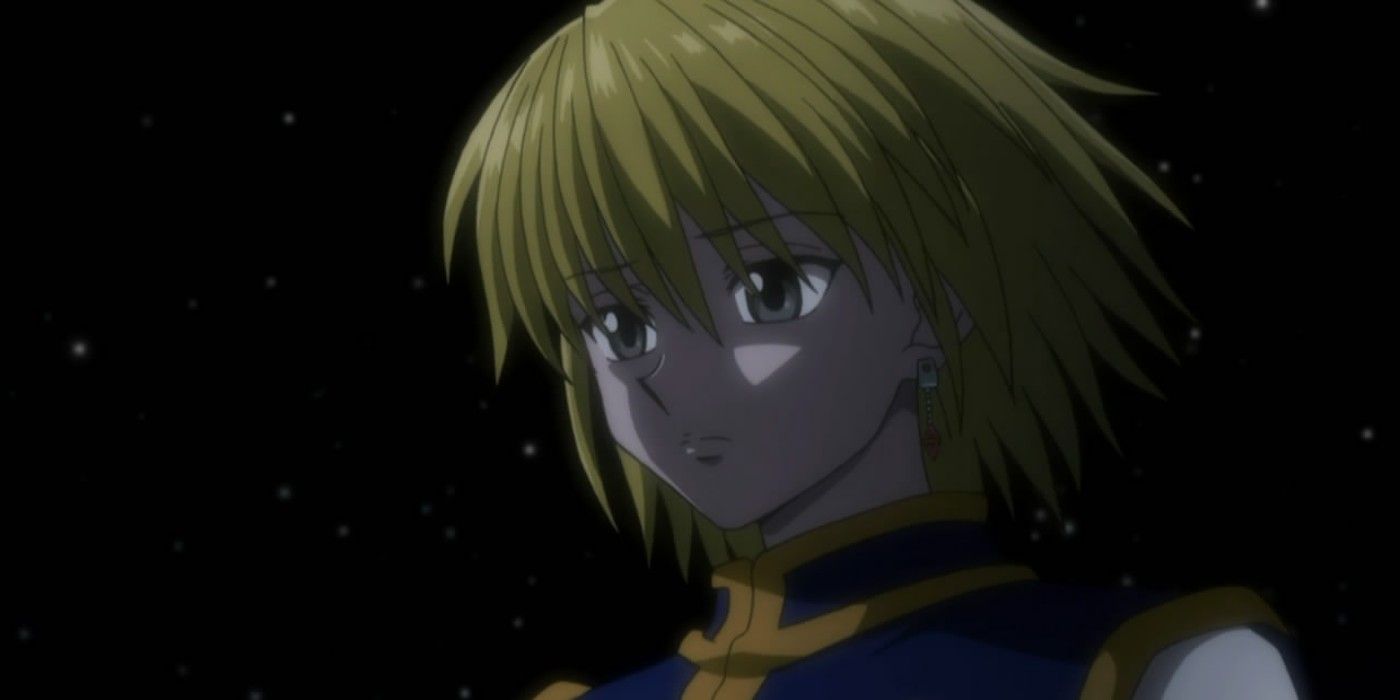 Warning! Contains spoilers for Hunter x Hunter Chapter 400!
While Hunter x Hunter is now regrettably entering another hiatus, it has tantalizingly hinted at Kurapika's return in its next installment with tantalizing hints in recent chapters. The long-running manga, created by Yoshihiro Togashi, has been plagued by interruptions throughout its run, which has greatly disrupted the flow of the current succession race arc. This resulted in certain characters being absent from the story for years at a time, and when they reappeared it was a big deal.
In episode 400, Kurapika finally makes his grand entrance again, answering a mystery that has been simmering for years. When Kurapika was last seen, he was training the retainers of different Kajin princes to use the hunter × hunter's mind, which made him a figure that attracted a lot of attention. In the chapters before the hiatus, Fifth Prince Tupepa sent one of her minions to ally with Kurapika, but since the series returned, it hasn't actually addressed that plot thread at all. Until the last scene before the manga was restarted, Kurapika finalized the cooperation agreement with Tubeppa. It's a good sign for his fans, who are deprived of any Kurapika Content older than 3 years.
In many ways, it's strange in many ways that Kurapika has been absent for so long as the protagonist of the current Hunter x Hunter succession race arc. This arc has many different plot threads running in parallel, setting up the truly grand events later on and introducing a fully fleshed out and extremely large cast of characters. But Kurapika's efforts to protect the baby Prince Warble and his ultimate goal of killing the sadistic Fourth Prince Tserriednich have been the arc's beating heart. While the latest batch of chapters does bring fans many of the events they've been waiting for, they're too focused on one small slice of the succession race to really satisfy the rest of us who've been wanting to see more. Unfortunately, this made Hunter x Hunter a sideline for Kurapika and the princes. But for fans disappointed by the latest chapter, the last-minute reintroduction is a hopeful sign.
Kurapika's Return Implies the Series Will Focus More On Him Soon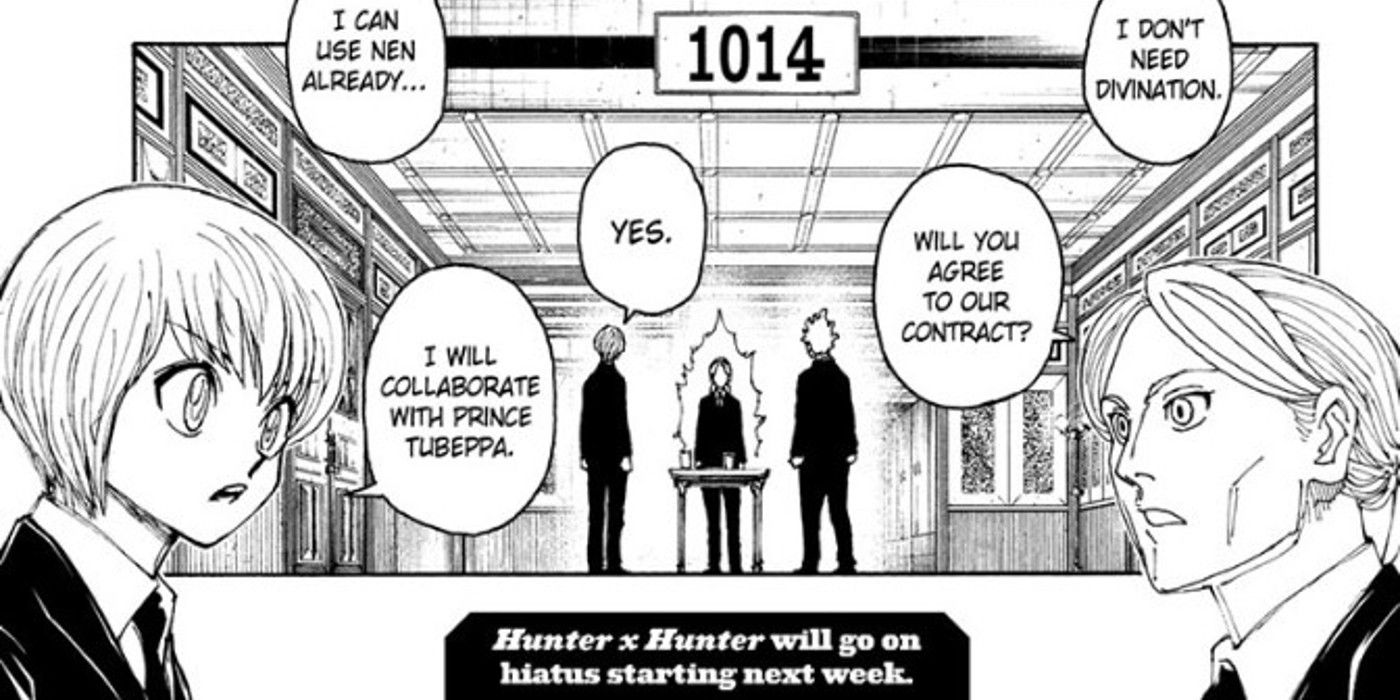 The most recent hiatus ends with a chapter taken directly from the events of Chapter 390 three years ago. It's a good sign, no matter how long In the gaps between releases, Togashi worked to make his story seamless, picking up right where he left off. So, as Chapter 400 ended with the showcase of Kurapika, Chapter 401 will hopefully pick up from that moment too. This means the story may refocus on Kurapika and the princes rather than the Kajin gang war.
If this theory is correct, Kurapika fans may be very happy when the series returns from its hiatus. And the Hunter x Hunter Assistant rumors from Togashi seem to indicate that the manga's next hiatus won't be as long as the last, so readers might not have to wait long for more Kurapika content. Hopefully, Hunter x Hunter's renewed focus on Kurapika is also a sign that the series will continue to focus on what readers care about, rather than introducing more aspects to the most complicated arc in Shonen history.
MORE: Bogus teenage transformation proves Hunter x Hunter's Gon is special