Kardashians condemned for allegedly editing Christmas photos
The Kardashians shared a family photo from their 2022 Christmas party, but fans believe several aspects of the photo prove it was Photoshopped.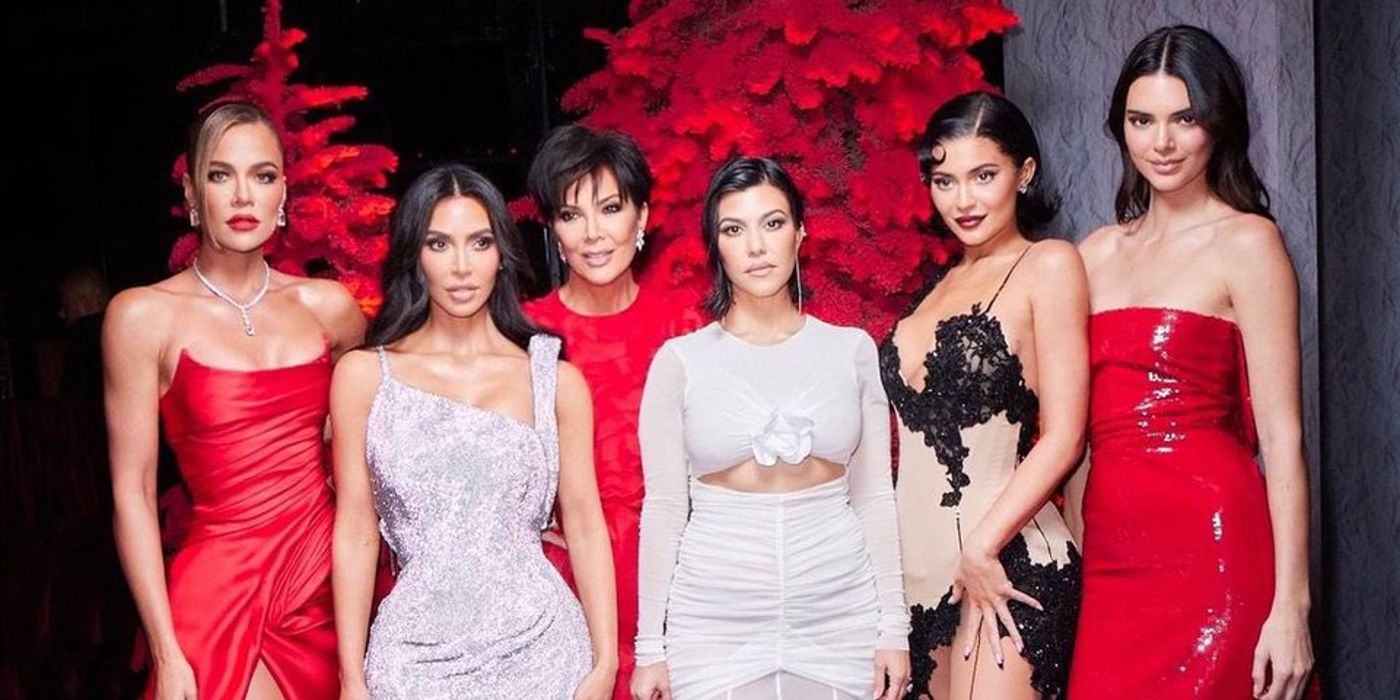 Unsurprisingly, the Kardashian stars are once again under scrutiny for potentially editing their family Christmas photos. The famous family continued their tradition of celebrating Christmas with a lavish party. This year, Kourtney Kardashian hosted the event, and it was more lavish than ever. Kourtney's home was decked out with floor-to-ceiling Christmas decorations, and there was plenty of entertainment for all the Kardashian kids. According to their social media posts, the family hired an elf to keep the children entertained when they weren't playing in the red ball pit. Sia also performed her song "Snowman" with Kim Kardashian's daughter North West.
However, fans of the Kardashians were very concerned about the photo shared by the family, as they believed it appeared to have been edited. Popular Twitter account @PopCrave shared the image that got fans talking. Kourtney, Kim, Khloé Kardashian, Kris Jenner, Kylie Jenner, and Kendall Jenner are all in the photo, but they seem to be looking in different directions. Fans were confused as to where the photographer stood. "I swear everyone photoshopped in from different pics at night. That's why they're all looking in different directions, lmao," speculated one fan.
Were they even all together when this was taken?? pic.twitter.com/aJRnQgBO6b— Cincinnati versus the World (@johni_sweeney) December 27, 2022
The Kardashians Are Notorious For Photoshopping Their Pictures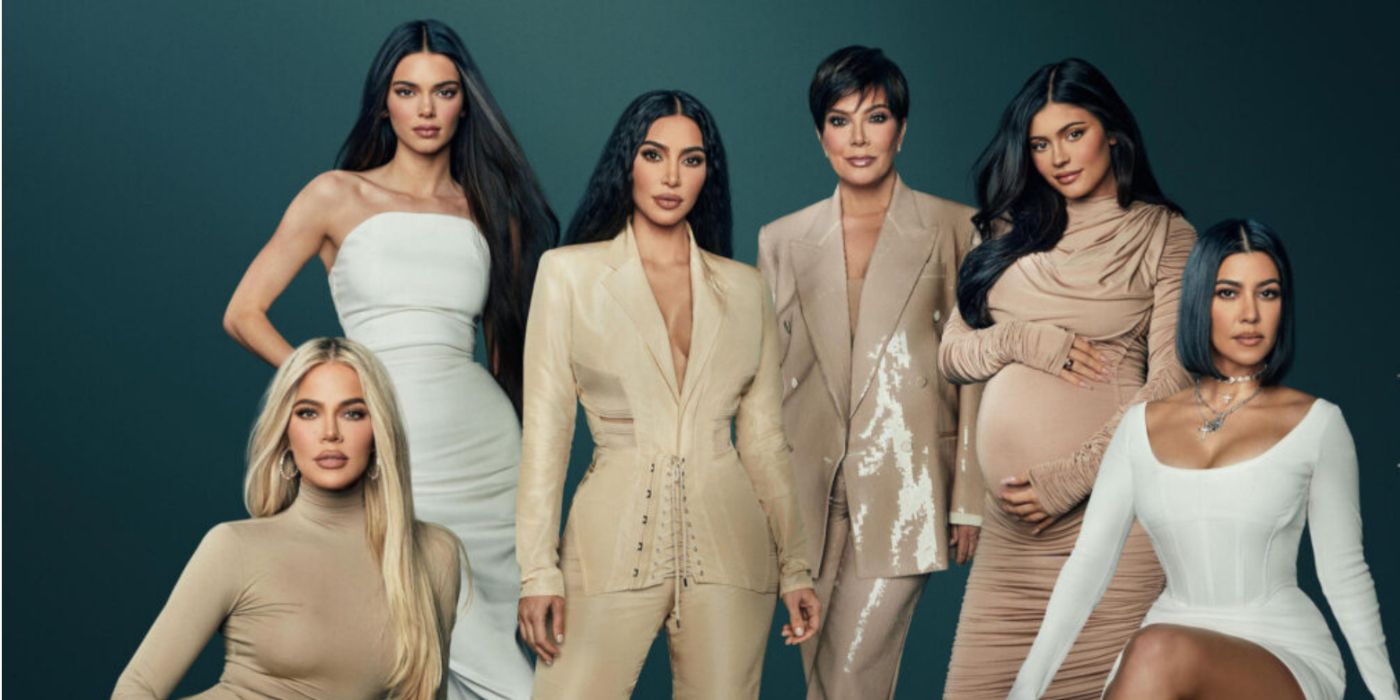 Another Twitter user circled parts of the photo They argued that the photo was edited, writing: "Were they even together when this photo was taken??" This isn't the first time the Kardashians have been accused of this type of Photoshop crime. Fans had thought Kim Photoshopped her kids together on her Christmas card, possibly because she couldn't get the four of them to pose together. Earlier this year, Kim was accused of photoshopping photos of True Thompson at Disneyland with her daughter Chicago West. She later confirmed this.
The Kardashians are not what they seem, so anything they do should spark speculation. It was certainly odd that the whole family was looking in different directions. It's possible that they have multiple cameras taking their pictures, but it doesn't make sense that they won't coordinate which camera to look at for each picture. Fans know that the Kardashians are very particular about how they look in photos. They probably didn't like the group photo of themselves too much, so they chose a single photo they liked and edited it together.
By now, one would think that the Kardashians would stop trying to get away with things like that this. Their fans are attentive, and that's more evident than ever in 2022. However, the Kardashian stars probably just don't care. It hasn't stopped them from being judged by anyone for years, so why now? Maybe they're actually together and just chose to look in different directions for fun, or maybe in 2023, the Kardashians should up their retouching skills.
More: Why Kim Kardashian is a hypocrite for Photoshop Skim Ads