iOS 16's live astronomy wallpaper options (and how to find them)
The latest iOS includes a collection of beautiful wallpapers showing our own planet as seen from space. Here's how to apply one on your iPhone.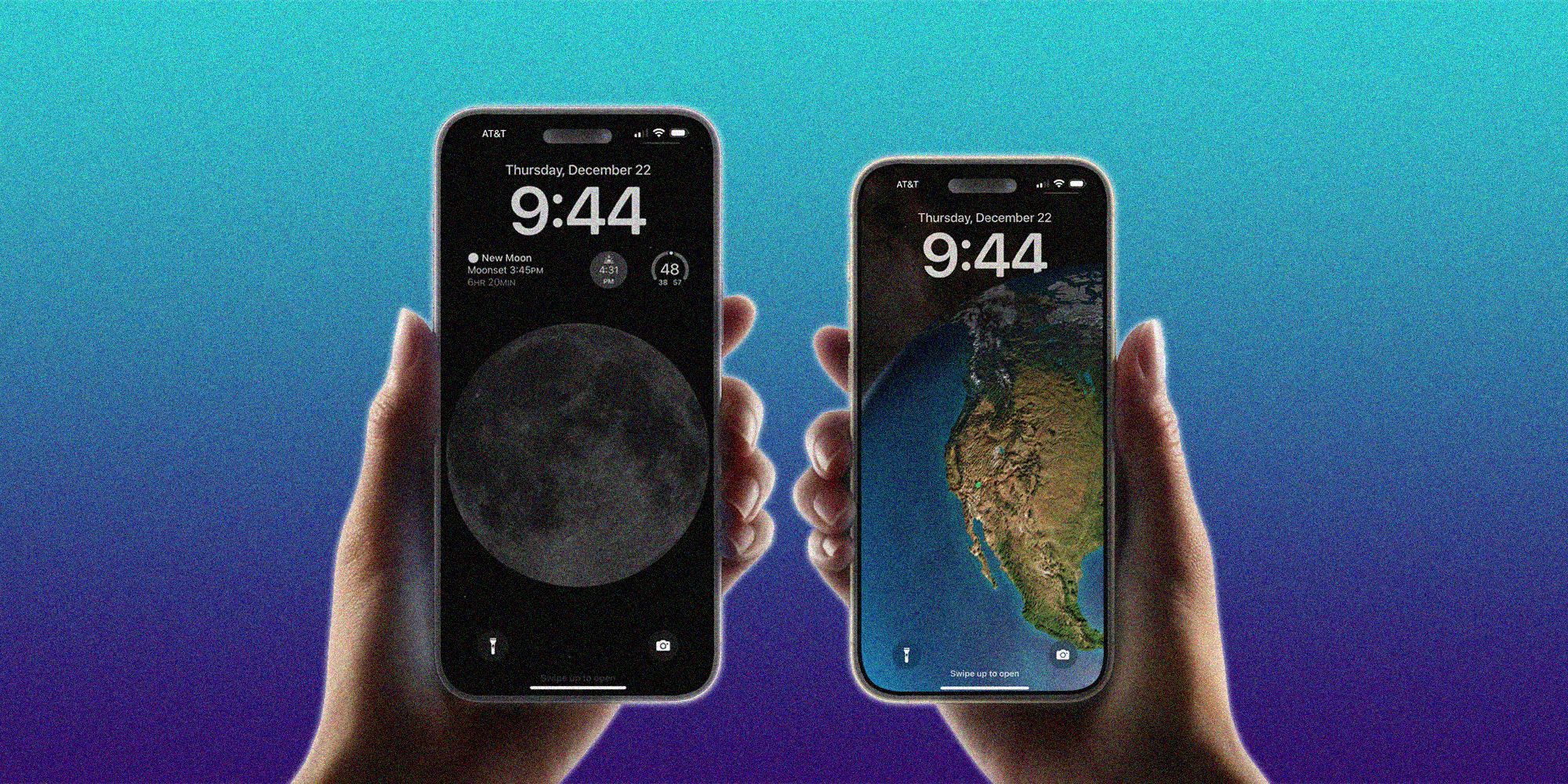 One of the benefits of updating Apple mobile devices to iOS 16 is a wider selection of built-in live wallpapers, including space-themed wallpapers for astronomy enthusiasts. Most iPhone users choose photos they take themselves (or download and save from the web) and set them as their lock screen or home screen background. However, with the recent OS update, the number of preset wallpapers has increased significantly, and it might be worth checking out.
The images submitted under the "Weather and Astronomy" category are especially stunning. Some of these live wallpapers feature accurate depictions of the Earth and automatically update the Earth's position and other astronomical conditions based on the user's location. Users can choose from five wallpapers, namely a panorama of the Earth, a zoomed-in view of the Earth showing topographical details, a panorama of the Moon, a close-up image of the Moon, and an image of the entire solar system.
Where To Find iOS 16's Out-Of-This-World Backgrounds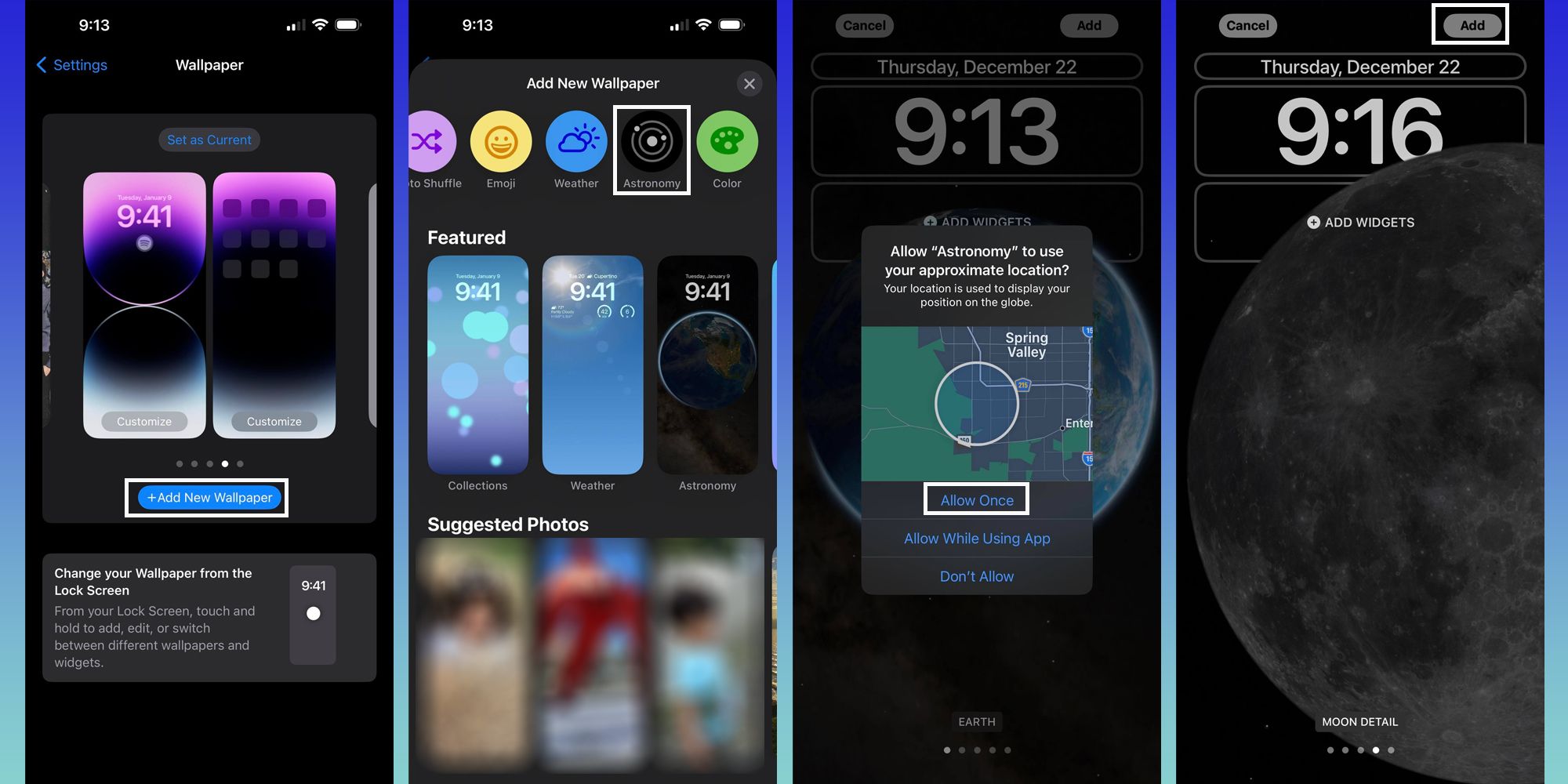 To try out Apple's new space wallpaper, launch your iPhone's Settings app and go to Wallpapers. Next, tap the "+ Add New Wallpaper" button. In the top icon carousel, select Astronomy. when asked To grant permission for the wallpaper location to update the display accordingly, tap "Allow once" or "Allow while using the app." Swipe through the various wallpaper choices, then tap Add on the selected wallpaper.
iPhone users can also modify the wallpaper from the device's lock screen. Just long press the screen until the wallpaper selection carousel appears. Tap the "+" icon to add a new wallpaper, or swipe the page and select the one that says "Add a new wallpaper". Once on the Add New Wallpaper page, follow the steps outlined earlier to select an astrology-themed wallpaper. In addition to the Earth and Moon wallpapers, there is also a Dynamic Weather option that updates in real time based on the climate conditions in the user's location.
It is important to note that the dynamic aspect of iPhone Live Wallpaper can only be enjoyed through the lock screen. However, to keep theme consistent, users who recently upgraded to iOS 16 can now select one of the built-in images and tap "Set as wallpaper pair" so that it can also be applied to the home screen. Otherwise, they can tap "Customize Home Screen" and choose a different color, gradient, or photo to use. Additionally, they can A blurred version of the lock screen background is also applied.
More: iOS 16's 'sleep' wallpaper mode is a preview of the iPhone's always-on display