Interview with James Wan and Jason Blum: M3GAN
M3GAN producers James Wan and Jason Blum discuss the original idea for the killer doll movie, and what makes Blumhouse horror its own special brand.
Universal Pictures is launching horror-comedy M3GAN in 2023, when it hits theaters on January 9. The idea behind The Conjuring universe comes straight from a very different kind of killer doll, one that can be driven by a love of children to do anything -- regardless of moral issues. The story is from a screenplay by James Wan and Akela Cooper of Malignant. Gerard Johnstone directs M3GAN, a new horror IP following the recent remake craze.
M3GAN stars Allison Williams as Gemma, a robotics engineer who works an unrewarding job at a toy company to create the next kid-addicted creature. But when she's tasked with caring for her niece Cady (Violet McGraw, The Haunting of Hill House) after an unspeakable tragedy, Gemma tries to kill two birds with a robotic doll named M3gan. Even though her incredible new creation can take over an impossibly large number of parenting tasks, she also doesn't seem very good at following her creator's orders.
Screen Rant spoke with Blum and Wan about how M3GAN has evolved from its initial pitch to its final iteration, and whether they expect to spawn A few films after the first, and what ingredients are needed for Blumhouse's recipe for horror.
James Wan & Jason Blum Talk M3GAN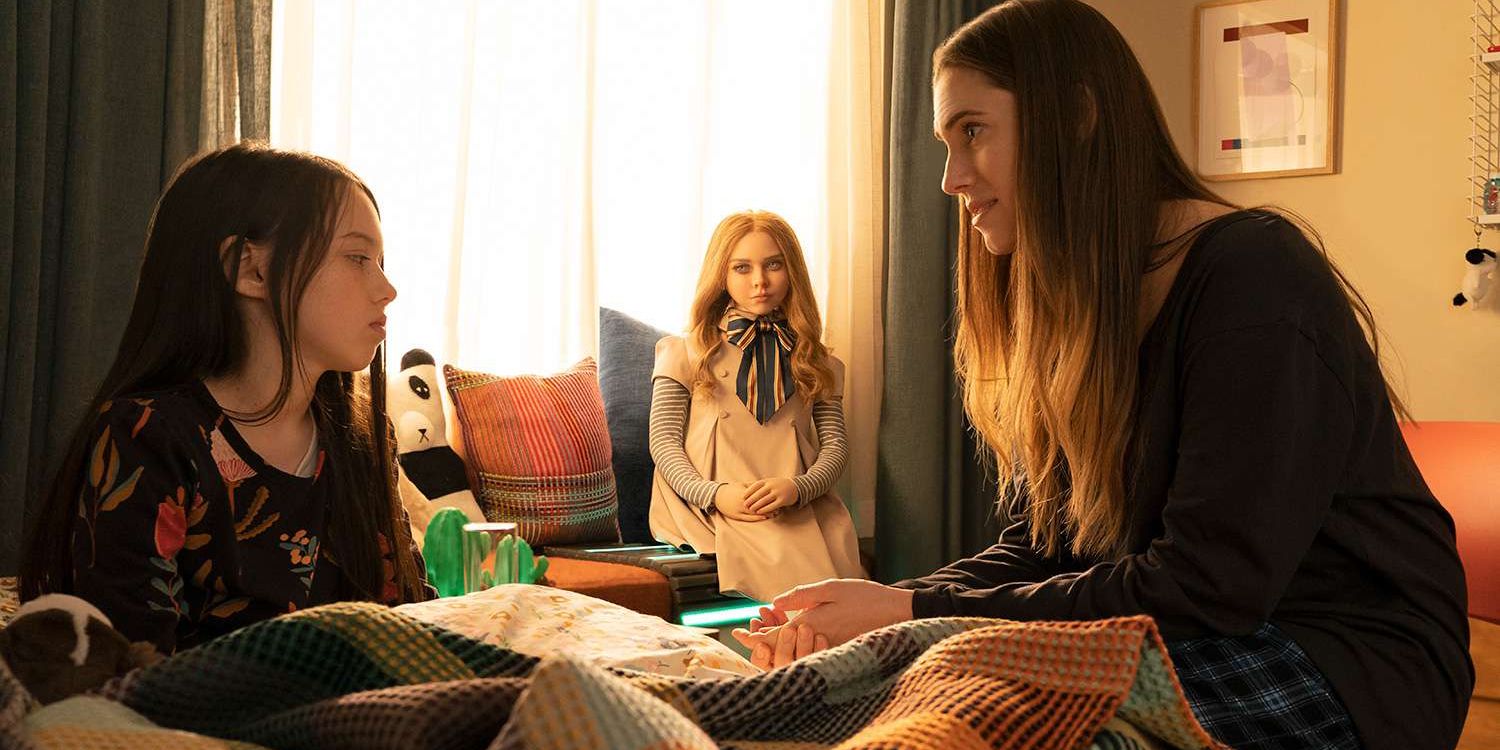 Screen Rant: James, how wild is it that M3GAN ends up being the killer doll you originally envisioned? How much of it was Accra's script or Gerald's directing?
James Wan: We knew going in that we wanted to make a killer doll movie that was different to all the other killer doll movies. Firstly, M3gan isn't possessed by some supernatural entity nor by some supernatural serial killer. We wanted to lean into something that was more of the real world; something that was more relevant to what's going on today with all this AI technology that is percolating and that is now coming up to the surface every day in our world. We felt that it was important to make a movie that was grounded and felt real; like it could happen anytime soon in the world that we're living in. And I think that was the key to making something that can be scary, because it feels very relevant to the world that we're living in today. That, I believe, was the mission statement when we dive into it. It was the mission statement that we set for Akela, who wrote a terrific script; darkly humorous one moment, and then kind of frightening the next moment. And to have Gerard come along, and he did his magic bringing the whole movie to life; bringing Megan to life. That was no small task to bring that doll to life.
Jason, you dressed up as M3gan for Halloween. I hope this means we will see more M3GANs in the future. Could this be the start of another insidious one?
Jason Blum: I hope so. I mean, we don't want to put the cart before the horse. But if a lot of people love the movie, I hope we can make more of them.
Akela brought us The Nun 2 and we thank her for that. But what about Malignant 2?
James Wan: Let me just say we have a lot of stuff going on right now. Malignant 2 is not necessarily at the top. But we're definitely keeping Akela [who wrote Malignant] very busy, I can tell you that.
One of the things I love about Blumhouse films in general is that they often draw a fine line between horror-comedy and emotionally or philosophically centered heart. What is your spirit when collaborating on projects?
Jason Blum: When we're thinking about making them or not, I really think of them as indie movies. I always say to our group, "If you took out the scares, is there a great Sundance drama that exists here?" One of the reasons I love horror is because you can kind of sneak these oddball stories into a mainstream audience. I think that's really fun about horror, and M3GAN is no exception to that. That's what I look for, "Is there a great indie movie here that works without scares?" And that's often a litmus test that we put scripts through before we decide to make them or not.
About M3GAN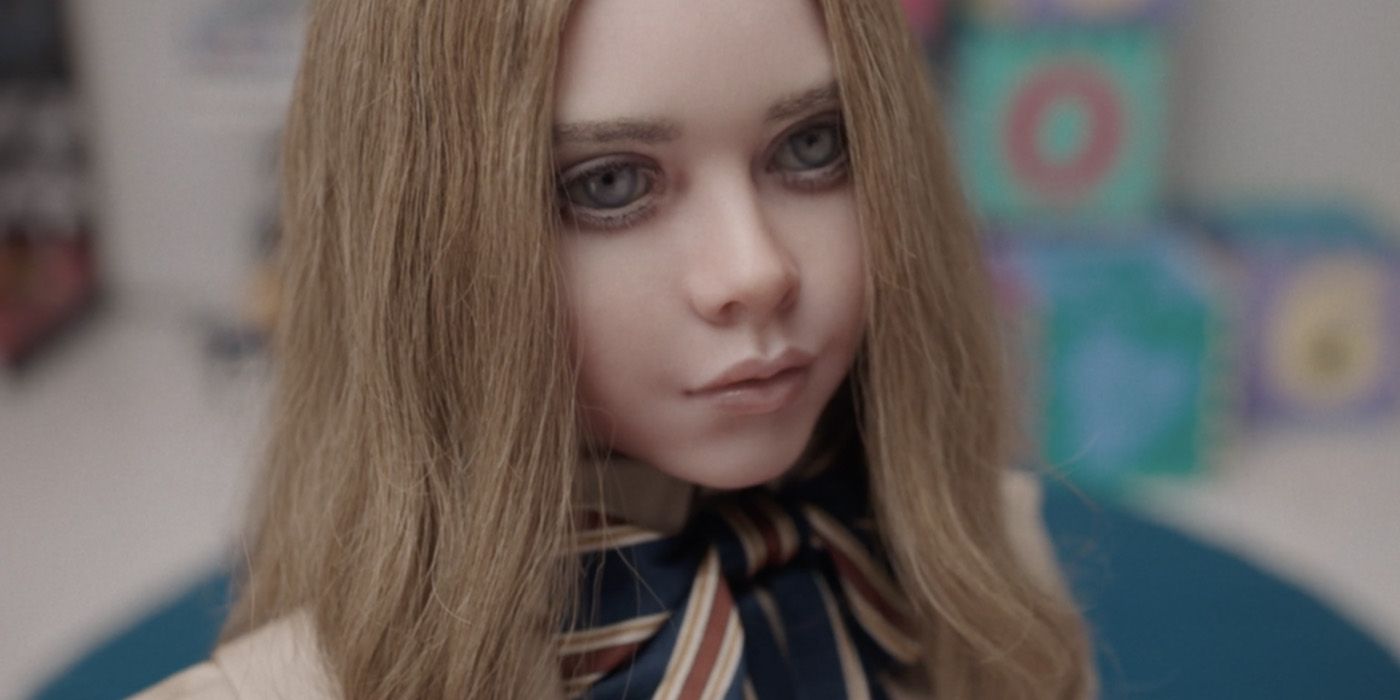 M3GAN is a marvel of artificial intelligence, a lifelike doll programmed to be a child's best companion and a parent's best ally. Designed by brilliant roboticist Gemma, M3GAN can hear, see and learn, acting as friend and teacher, playmate and protector. When Gemma accidentally becomes her 8-year-old's caretaker Niece, she decided to give the girl a prototype M3GAN, a decision that had unimaginable consequences.
Check back later for our other interviews with M3GAN:
Next: "Get Out" has had a great sequel - just not from Jordan Peele