Fortnite Crew Membership January 2023 (Start Date, Price and Rewards)
Fortnite's January Crew Pack features several exclusive rewards, including new cosmetic items, tons of V-bucks, and the newest Battle Pass.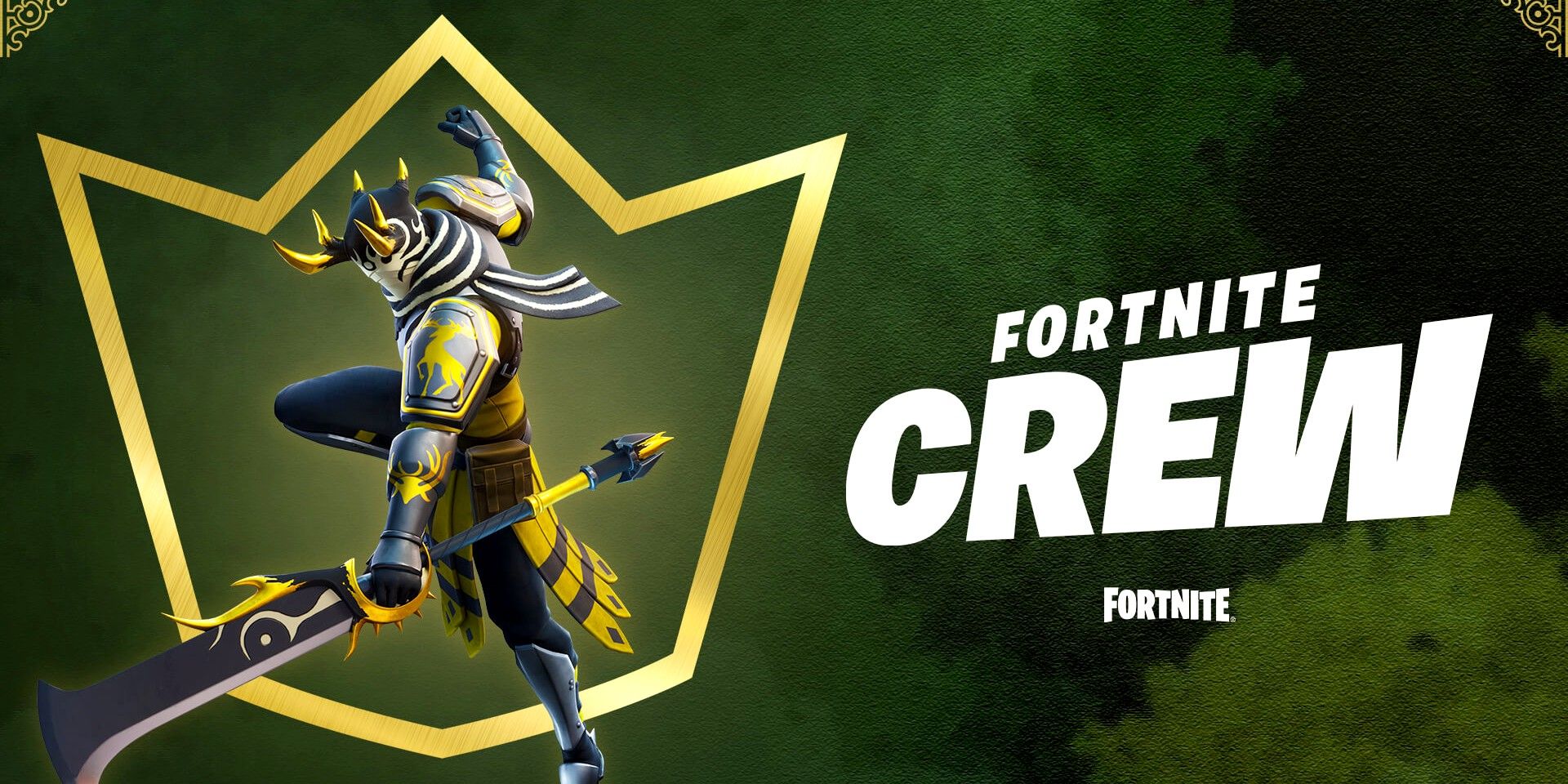 The recent one-month membership for Fortnite Crew subscribers of the online battle royale has brought players a new set of cosmetic collectibles. Developer Epic Games has finally released details of its January 2023 Fortnite Crew pack, which, like previous months, offers its members exclusive skins, V-Bucks, and Battle Pass rewards. As subscription services have grown in popularity in recent years, Fortnite followed suit, offering players a monthly subscription that grants them exclusive skins and items they couldn't get any other way.
The list of January Crew rewards available during Fortnite Chapter 4 Season 1 is now available, including several subscription-only rewards. Gilderheart fights as the vengeful Golden Stag in the January 2023 Crew Pack, available as an exclusive skin. In addition to the Gildhart apparel, the January Crew Pack also offers subscribers an exclusive Back Bling and Pickaxe.
Fortnite Crew - January 2023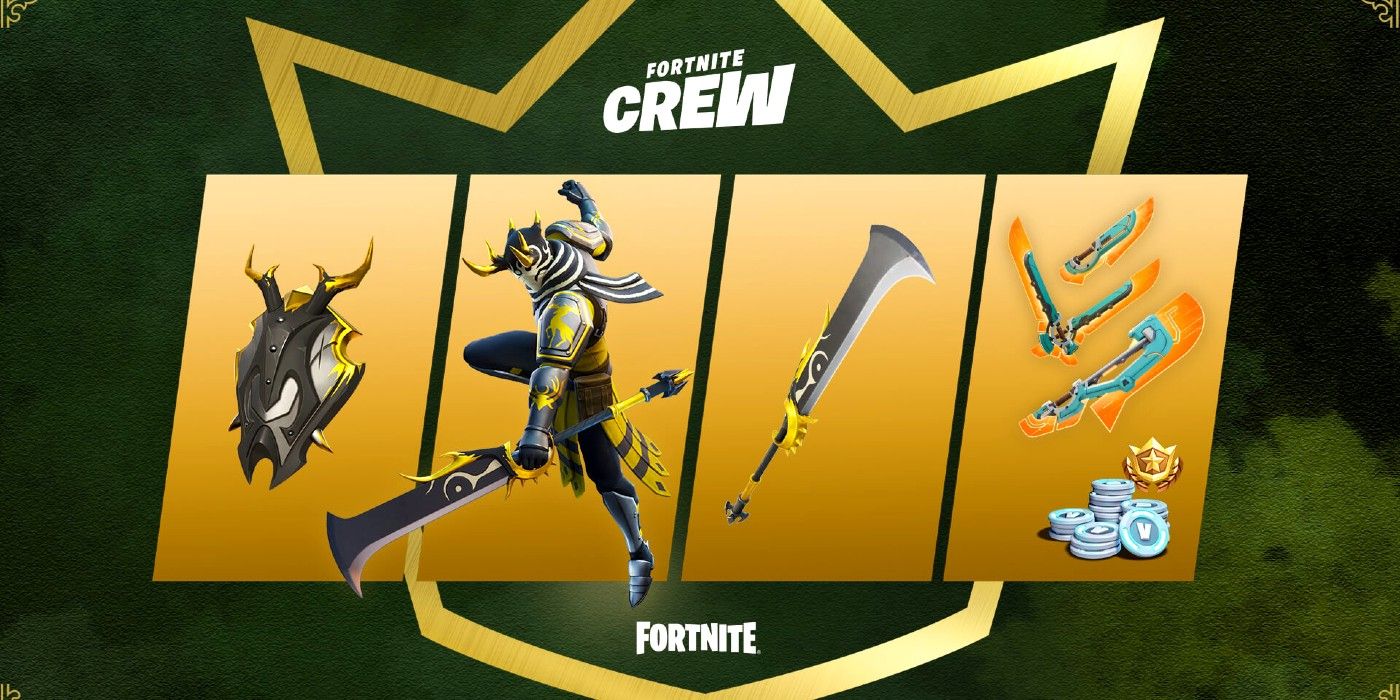 January's Fortnite Crew will go live on December 31, 2022 at 7:00 PM ET (4:00 PM PT). Players who join the Crew in Fortnite will automatically receive the active Gildhart skin, Golden Guard Back Bling, and Gilt Glaive Pickaxe. Additionally, for Each month, when players have an active Fortnite Crew subscription, they will also unlock a new phase of the Photon Legacy suit, up to six phases in total, allowing them to build a customizable pickaxe.
In addition to these cosmetic items, Fortnite is offering 1,000 V-Bucks per month to active subscribers of the Crew, awarded monthly on the subscriber's billing date. Although these V-Bucks are received on the player's billing day, they are not related to the monthly Crew Pack rewards received on the last day of each month. Fortnite Crew members can also use the current Battle Pass, or if they already have a Battle Pass, they will get 950 free V-Bucks in Fortnite.
Players who want to be part of the Fortnite Crew reward drops can subscribe within Fortnite's Fortnite Crew menu screen and pay $11.99 (€11.99 or £9.99) per month to become a member. Players who wish to cancel this subscription can do so at any time, terminating further reward trains, but they will no longer be charged this monthly fee. So for those who are still hoping to get last month's Joni Red skins, they should be fearless; before players start receiving the January Crew Pack, the Fortnite December Crew Pack will continue to be available as part of the Fortnite Crew subscription until December 31 at 6:59pm ET.
More: The best enhancements from Fortnite Chapter 4 Season 1